In 2012, the City of Red Deer needed to meet the requirements of its wastewater approval, the Canada Wide Strategy for the Management of Municipal Effluent and stakeholders of the Red Deer River Watershed Alliance.
The City retained HESL to complete a water quality and environmental risk assessment of city discharges of treated municipal wastewater and stormwater surface waters in the City.
The study design included sampling in response to storm events, routine sampling and seasonal stratification of sampling to estimate loadings from all sources in a combination of conditions.
The study included:
Characterizing effluent and stormwater quality.
Assessing water quality and the aquatic community in the Red Deer River above and below the city, in the Piper and Waskasoo tributaries within the town.
Near-field modelling and confirmation of river response.
Determining loadings from upstream, wastewater and stormwater effluent to assess relative contributions and inform the most cost-effective management strategies.
Developing water quality objectives for the Red Deer River downstream of Red Deer.
Recommending effluent quality and discharge objectives to meet the in-stream water quality objectives.
Documenting expected improvements in water quality in response to regionalization of wastewater treatment.
Using repeatable and defensible science and a selection of appropriate water quality indicators and metrics, the study addressed nutrients and total suspended solids as the most pressing and common challenges for the Red Deer River.
The study allowed the successful development of a science-based monitoring and assessment program to meet a range of water quality management objectives from the national to the municipal level.
We continue to conduct annual monitoring to increase the knowledge of river and creek quality and to better describe the urban impacts on water quality in distinction of upstream influence from a rural watershed.
Results inform the City's Environmental Management Plan for constant improvement in environmental performance indicators.
Project Lead(s):
Client: City of Red Deer
Location: Red Deer, Alberta
Sector: Government
Date of Project: 2012 – Ongoing
---
Services Provided: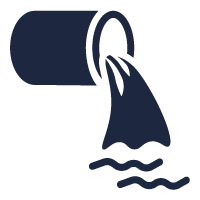 ---