You Need Your Project Completed Properly – On Time, On Scope, On Budget
Complement your team's existing skill set with our aquatic expertise & experience.
---
Peer Review, Scientific Synthesis, Expert Testimony & Technical Facilitation
Lake & Watershed Management
Water Quality Monitoring & Assessment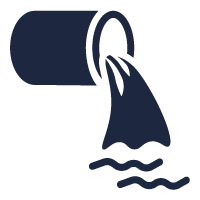 Wastewater Assimilation & Risk Assessment
Contaminated Site Assessment
Environmental Assessment & Permitting
Drinking Water Source Protection
Paleolimnology (Lake History)
Invasive Species & Species at Risk
---
"The science doesn't change. But the approaches might and they're really good at that."
"And every project they take on, they make sure they tailor the solutions
around the nature and scope of the project. So it's not cookie cutter."
---
Gain the confidence you need to
move forward with your project.
Find full contact details for both of our offices, as well as our team directory.